Sell your car like a pro: 10 tips that work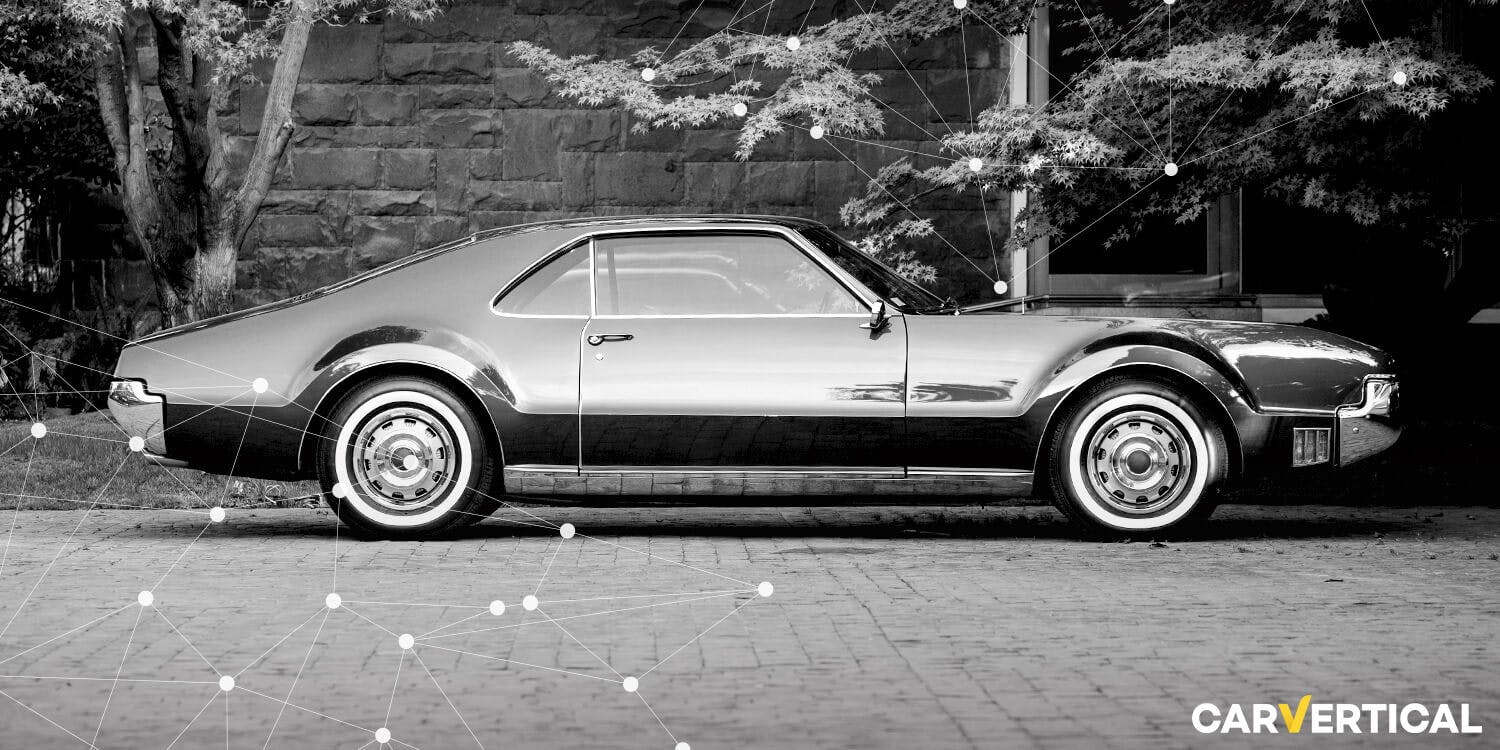 The photo was still loading when you opened the Print window. Reopen it to include this photo in your print.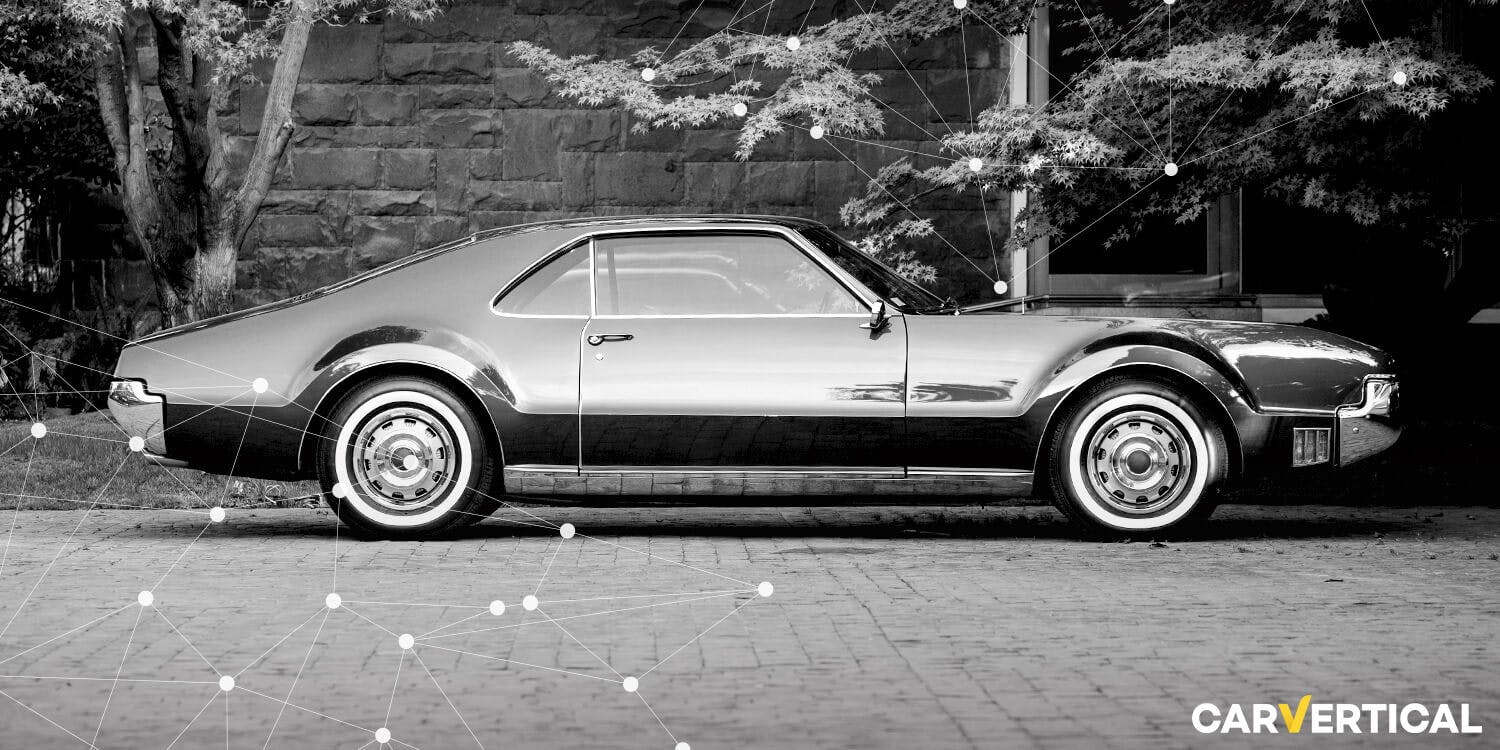 So, you've already found your new dream car, but you need some money to pay for it and…some space in your garage? Yes, the time has come to sell your old love.
However, saying goodbye to your vehicle isn't so easy, not only because of sentimental reasons. Auto classifieds always try to convince it's a piece of cake, but it's their job to seduce you to buy their services.
Of course, auto classifieds can give you a great platform, but, still, there is some extra that depends only on you. Here are 10 practical tips on how to complete the deal as fast and profitable as possible.
1. Make it look beautiful
Maybe you don't love your oldie as much as you used to, but somebody will. Falling in love starts from the appearance. So, thoroughly clean and polish both its exterior and interior. Auto detailing services is the best idea. You'll certainly be able to sell a neat, tidy and shiny car for a higher price.
2. Just fix it
Which scenario do you prefer: just pay money and drive away or spend two months in a workshop? The majority of potential buyers think the same.
Therefore, it's recommended to have your car serviced and all the minor faults fixed before listing it for sale. Also, it seems most buyers prefer cars which have recently passed a safety inspection. In most countries, it is required every two years. So, your car will look more attractive if at least more than 12 months are left till the next inspection.
3. Choose where to advertise
You know you're selling a great car. But no one else does it yet. So you have to publish an ad. Of course, you'll put it online. Carefully compare various auto classifieds websites and their pricing in order to choose the right one for your case.
Some drivers put the physical adverts on their cars, but you have to consider the pros and cons. There is a relatively small possibility that it will be seen by the possible buyer. On the other hand, there is a high risk you'll receive some prank calls.
Moreover, some experts would advise you not to put any personal details in the online ad, also think twice about sharing your phone or email publicly. 
However, no matter where you choose to advertise your car, always mention all its advantages and be honest about its disadvantages.
4. Set the right price
Continuing on price, it should be realistic and fair. Conduct some research on auto classifieds to understand the market. An overpriced car will put potential buyers off, an underpriced one can make them suspicious. Of course, this also would cut your income. However, if you feel it's fair, you can set a higher than average price, but make sure you explain the reasons. Are you the only owner? Does it have a relatively low mileage? Are there some accessories that didn't come as standard? Make a list of all the extras to prove the target audience you're offering a good deal.
5. Provide all the documents
Make sure your car has owner's manual, log book, and service records. That will add more credibility from a buyer's perspective. Moreover, if you've recently bought new tires or changed the clutch, have all receipts and warranty certificates at hand.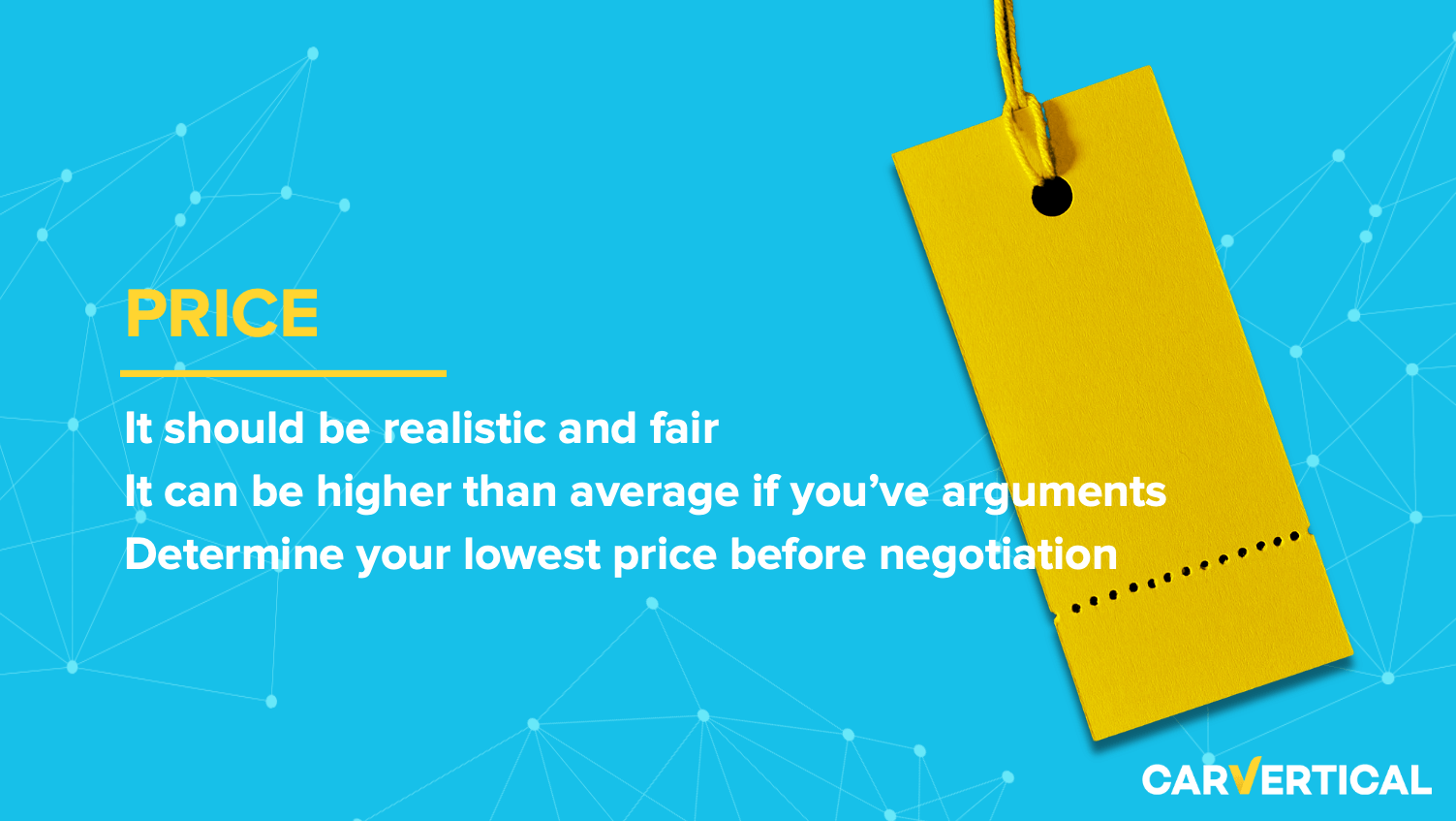 6. Plan the meeting
Arrange a meeting with potential buyers in "neutral" public place: not at yours or their home or some distant spot. Don't get paranoid, but think about your safety. If you feel nervous, invite a friend or a family member accompany you.
7. Go for a test drive
A test drive is a buyer's decent wish. There are no reasons why you shouldn't agree. However, ask a potential buyer's driver's license before letting him or her drive. Of course, it's always worth checking with your insurance company how it would treat an accident during the test drive. 
Moreover, always remain in the car when buyers ride - not only for safety reasons. Maybe you'll be able to explain something about the car's specific features.
8. Prepare for negotiation
If you're not a professional seller, bargaining can turn out to be really stressful. But there is a tip to make your life easier. Prepare for it. Determine the lowest price and have it in mind. This will let you negotiate with potential buyers on price, but you'll always have the red line you won't pass. If the buyer reaches it, simply state it's your final offer. You know how much your vehicle is worth, don't give it away too cheap.
9. Get the deal done
Sometimes people pay at once, sometimes they want to pay in installments. However, make sure you've got full amount before handing over the car keys. Check the tax policy of your country - you might have to pay some income taxes.
Moreover, find some legal way (for example, receipt) to commit to paper that the car is being "sold as seen". Both sides should sign it. Make sure one copy remains for you.
10.  Be honest
This tip could be placed everywhere in this text because it applies to every stage of the process. As it was mentioned before, always remain as much honest as possible. People will appreciate that. It won't only help you to feel confident. Nowadays all the car's history, authentic mileage or accidents can be easily detected with platforms like carVertical. So there is not much to conceal, but a lot to lose as a trustworthy seller. FYI if you're looking for a specific car brand vin decoder like, bmw, audi or more you can find it here.
Good luck saying goodbye to your old love and enjoying the new one!